If you are thinking about choosing a plumber in Boca Raton, you probably have a lot of questions.
"Are they experienced?",
"Can they show up on time?",
"Will they do the job right first time, or will they have to come back to fix it?",
"Are they licensed and insured?"
As plumbing contractors in Boca Raton Florida, We Know Plumbing have helped hundreds of families around Boca find a professional plumber, for just about any fixture installation or plumbing repair.
And we're confident we can help you. Even if you think contractors are all the same, give us a call, you may just be surprised. Some people say they have just seen the best plumber in Boca Raton, but we will leave that to you to decide! Give us a call today
Emergency Plumbers and Drain Service
Our Boca Raton plumbers provide a wide range of plumbing and heating services, including installation and repair of most household fixtures. Our out-of-hours service is an option if you have an emergency and need a 24 hour plumber.
Appointment Time When You Want
Our anytime emergency service is available whenever you need it – if there is an urgent problem, our staff are ready 24 hours a day, and a technician will be rapidly on the way! For regular service, we are happy to schedule an appointment at a time most convenient to you. There is never an additional overtime charge.
FREE Estimates and FREE Service Call with any Repair – fair enough?
Your Five Point Guarantee
When you are choosing a plumbing service, you want one you can count on and who won't leave a job half-done. We treat our customers like family, after all we want a long-term relationship for many years to come.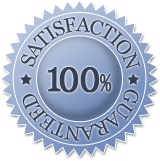 So we offer you a five point plumbing guarantee:
1) We guarantee our fully licensed plumber will arrive on time
2) Your plumber will be clean, courteous and be respectful
3) We will agree a price up-front, so there are no unpleasant surprises
4) The price will be the same whatever the time of day or night
5) The work will be done right, or we will come back and fix it
Isn't that what you would expect from a professional plumbing service company?
Plumbing Repair
Our most common plumbing repairs include toilet blockages, leaking toilets, leaky faucets, dripping faucets, clogged sinks, broken waste disposal systems, jammed shut-off valves, low water pressure issues, burst pipes, hot water tank problems, and faulty heaters. Clogged drains and blockages are also common, as these are a common maintenance problem due to build up of soap, hair, grease and fat, in addition to root ingress as the drains run outside the home.
Rebuild and Remodel
Whether you need an installation, rebuild or remodel, we have you covered. The most requested fixture installations are new toilets, new faucets, new kitchen sinks, new bathroom sinks, new waste disposers, new bath tubs, new shower pans, new showers, in addition to kitchen and bathroom remodeling.
Plumbing Services Provided:
Fixture Repair and Installation
Toilet Repair & replacement
Food Disposer Repair
New Water Lines Installed
Dripping Faucets Fixed
Water Heater Repair
Water Heater Installation
Tankless Hot Water System Installs
Leaky Faucet Repair
Faucet Replacement
Broken Pipes Repaired
Leaking Shut-Off Valves Repaired & Replaced
and that is just a small sample of our services around Boca Raton.
Water Heaters
We all take our hot water for granted. And there is nothing like a long hot shower after a hard day of installing a water heater! But if your hot water turns cold, you will want a water heater repair or replacement as soon as possible. Whatever the make or model of your existing tank, we can repair or replace it. Also these days many people are considering having a next generation tankless system fitted, and we will be happy to advise on that.
Toilet Repair Service
We have all experienced some trouble in the past with toilets. Toilets just seem to be one of those items which go wrong in many ways. Maybe the flush handle has broken or snapped, or the bowl itself is loose and is moving when sat on. Possibly the tank is overflowing, or the fill valve never switches off so the toilet is running continuously. And that's not to mention any clogs or blockage. Whatever the situation, we can do a toilet repair at your convenience.
Drain Cleaning
We know how important it is to fix a blocked drain or toilet, and so urgent drain cleaning is a high priority for you, and us. Our drain cleaning services cover unclog toilet blockages, blocked sewers, clogged drains, unclog sink, and unblocking slow draining tubs.
Service Area
Our plumbers have been serving Boca Raton, Palm Beach and Broward counties area for many years.
Covering:
Palm Beach County
Boca Raton, Boynton Beach, Ocean Ridge, Delray Beach, Highland Beach, Lake Worth, Lantana
Broward County
Coconut Creek, Coral Springs, Dania, Davie, Deerfield Beach, Hillsboro Beach, Lighthouse Point, Everglades Parkway, Margate, Pompano Beach, Tamarac.
Our team offers a wide range of plumbing services and are happy to fit in with your schedule as convenient. Call today!
Locations Served Map