Repairs
There are a large number of possible problems that can occur to stop your hot water in its tracks. We know Plumbing can help. To start, we will perform full inspection and diagnostics on your current water heater free of charge and give you all the options on repair or replacement.
Fortunately most repairs are not too costly in terms of time and parts. The most common problems include burnt out heating elements, corroded connections, electrical faults and leaking joints and tanks. Having a professional service is important, because any time water is leaking near to electricity there is the chance of severe electric shock. Water is a conductor of electricity and can potentially create a hazardous short-circuit, which could be harmful to an unlucky family member.
Our technicians have plenty of years of training and experience, and you can be sure that your hot water system will be repaired quickly and safely.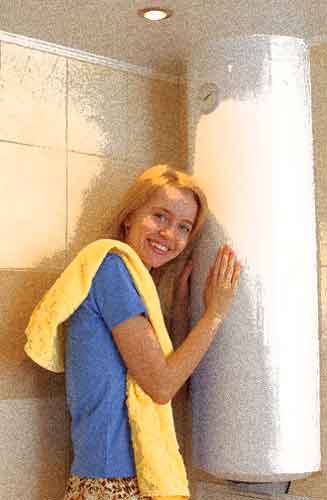 Water Heater Installation
Most hot water tanks have a limited life of around 10-15 years, and after that time many people consider replacing it with a new system. In addition to having a new metal tank, the new systems are more energy efficient and will deliver monthly utility savings immediately.
Many water heaters are made by the same company, and are branded by the supplying companies, so they are pretty much all the same how they are made, and often in the same factory. Working with hot water systems day in and day out gives us inside information about which are the most reliable, and we will be happy to recommend the best one for your home. After all, you only want to install one hot water tank, and deserve it to be problem-free.
We can supply and fit all major hot water heater brands including Rheem, AO Smith, Bradford White, Kenmore, GE, Whirlpool.
Tankless Hot Water System Installs
Tankless systems supply hot water on demand, and are much more eco-friendly as water is only heated when it is actually needed. If you think about it, keeping say 50 gallons of water constantly hot 24 hours a day for the 10 minutes of actual use doesn't make much sense. From an energy consumption and green-planet point of view hot water storage tanks are very wasteful.
That's why many people are switching to new tankless systems which provide hot water on demand. Due to higher utility costs, homes in Europe have been using tankless heater systems for many years, and so the technology is already well established, and most of the early development problems have been long ironed out. So your tankless system will be reliably saving you money each and every month. We can supply and fit most major tankless brands such as Rinnai, Rheem, EcoSmart, Stiebel Eltron and Bosch.
High Performance Water Heater
There are also new developments with water heaters. New high performance water heaters are now available, which are a hybrid approach. They use a traditional tank based water heater but with a super-heated tank of water. They mix the super-heated water with cold water as needed. These water heaters can use existing power supplies, and are a quick and easy replacement. They cost about the same as a tankless system, but labor costs are greatly reduced. These are a great solution for high demand hot water needs, and definitely worth considering if you need a replacement tank. So call us for any questions about a water heater repair or installation in Boca Raton.